Dear Reader,
As Halloween is upon us, and because I have no blog scheduled today, I thought I'd share some of my favorite spooky or supernatural themes kpop songs! Hahaha–yes I know I'm right on top of things. So anyway, here we go!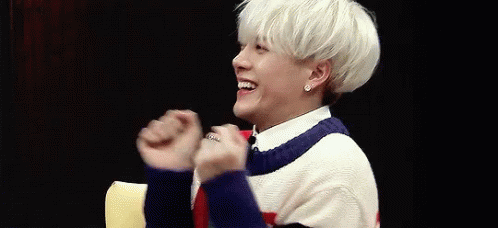 Janus by Boyfriend – if you like angels and demons, we watch twins Youngmin and Kwakmin as they handle rejected, like two sides of a coin. Tbh, this is one of my top ten kpop songs, and I wish more people knew about it and Boyfriend!
Full Moon by Sunmi – before she was a Siren, she was a Vampire. Full moon came out while she was still with JYP, and it's sold gold.
Growl by EXO – okay, I know they're just dancing in a basement (parking lot whatever), but I always imagined they were werewolves in this MV, so I have no regrets in including it🤷
Married to the Music by SHINee – just some classic monster throwing a party lol.
Error by VIXX – are cyborgs considered holloween-y? I'll say yes, but either way this song is a bop.
Black Tinkerbell by Chocolat – okay, the rest of the world might have forgotten about Chocolat, but I most certainly have not. The song is about a jealous Tinkerbell, so I'm gonna say fairies are definitely Halloween worthy.
You and I by Dreamcatcher – so this is kind of witches meet dimension hoping meets haunted house, and tbh I'm here for it.
Hobgoblin by CLC – this is probably the most hip-hop song on my playlist, but CLC is soooo underrated. If you're looking for something mischievous checkout their MV!
Like a Cat by AOA – spies, werecats, must I say more? (okay I don't think they were aiming to be werecats, but we love it)
Okay guys! I hope you enjoyed the songs on my playlist, and have a spooky week everyone!!
Love,
Rin